Photo from Unit unavailable.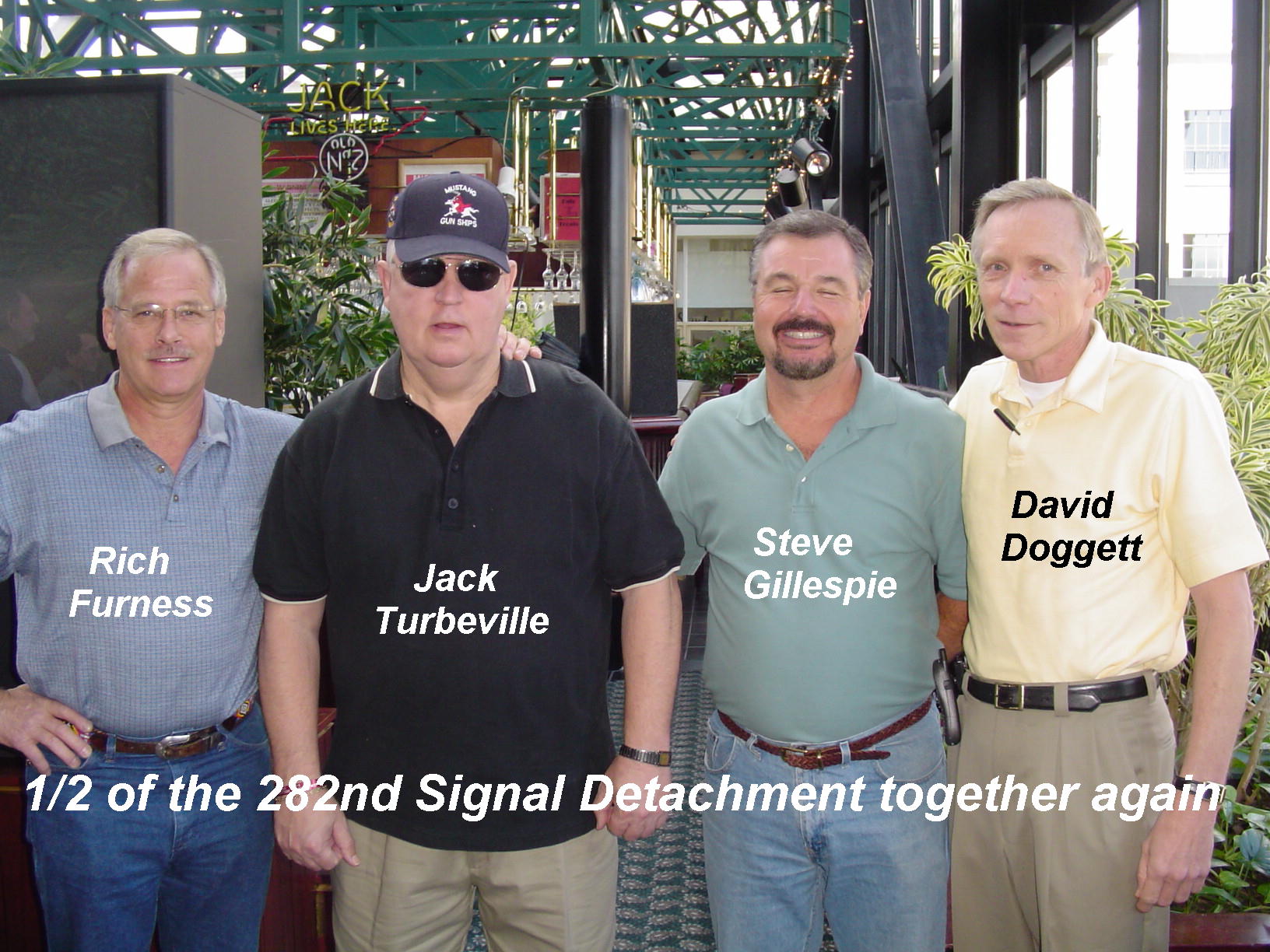 Then
Arrived in unit: March 22, 1968, E-5
Departed unit: March 22, 1969, E-6 Staff Sergeant
Duties in unit: NCO in Charge, 282nd Signal Detachment; Door Gunner, Crypto Custodian, Impress Fund Agent, Ready Reaction Platoon SSGT, Staff Duty NCO.
Other Assignments: Door gunner, lift platoon, Ready Reaction Platoon Sergeant, Staff duty NCO; S.C. Nat. Guard 1962-65, B Btry. 52 Arty. GP (Nike Hercules Missile) Everglades. Fl. Ft. Gordon, GA; 35P40 Avionics= Instructor, 3rd Army NCO Academy, Ft Mc Clelland, Alabama; 68th AHC, RVN 1968-69; Maintenance NCO 35P40 Avionics School, Ft Gordon, GA.

Training: 35P40, Avionics Maintenance Support, Fort Gordon, GA
DOS Army: May 11, 1970. E-6
Now
Current Residence: Sebring, FL
Occupation: Automobile Dealer
Family: Wife Sylvia, daughters Lexi and Brandy, grandson Lee

Hobbies: Golf, Past Commander VFW- American Legion Commander Vietnam Vets of the Heartland 4028, Past Chairman Highlands County Veterans Council, Life Member DAV Post 49

Remarks: I enjoyed the reunion.
Email: TURBO68@TNNI.net last update Jan 08
| Main Page | Unit (History) Reports | List of Unit Members |
| Members Biographies | List of Contributors to this website |